BROOMBOOM, West Bengal's first quickest and safest ride service provider company. It provides bike-taxi, scooty- taxi, E-Rickshaw, Auto and Cab ride services all over West Bengal. It currently operates in more than 21 districts of West Bengal with the main motive to cover all the major and minor cities of India.
Convenient & Easy Auto cab service in Howrah
In a chaotic and occupied city like Kolkata, having an easy and convenient cab service is particularly helpful during busy hours Broomboom, Bengal's own cab provides the best airport cab Kolkata, intercity taal service and interstate outstation cabs as well Swipe to have cab service on time every time
How to do Auto cab rental in Howrah?
Broomboom is one of its kind Bengal's own cab to give out car rental in Kolkata. From one way trip to roundtrips services by Broomboom is Irreplaceable Broomboom is a pan-bengal start up to afford rides in minimal cost even in the cities abd suburbs. Download the app through the website and enjoy comfortable ride with extra benefits
How do you Book BroomBoom's Online Auto Cab Service?
The options for booking BroomBoom's online auto cab service are quite straightforward and
affordable. Book at the best affordable price at any time. BroomBoom's auto cab
services are fast & secure, and here's how to book a auto cab in Barrackpur.
Download Our Cab Booking App
Download the BroomBoom cab booking app from the Website/Play Store. Sign up with your details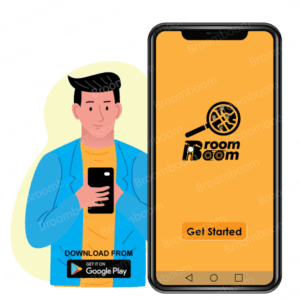 Enter Pickup Location & Destination Location & Select your Auto Cab
Put in the pick-up location and the destination or just fill in your destination and turn on GPS to fill in the pick-up location. Select a cab near you according to your convenience and confirm your ride.
Get confirmation of the driver and its details on your mobile phone. Now let's BroomBoom!