BroomBoom- Best Bike Taxi Services in Howrah. Book a Bike Taxi or Motorcycle Taxi in Just ₹5/km. Download our Online Bike Taxi  Booking App from play store & Book rides..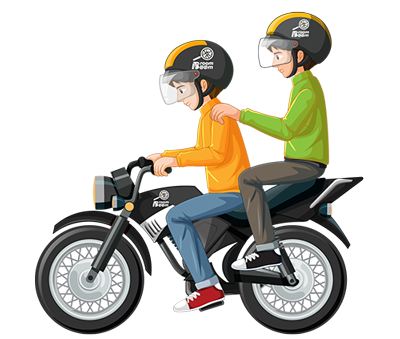 Cheapest & Fastest Motorcycle Taxi Service in

Howrah
Getting late for your work while stuck in traffic? Morning office hours and evening rush in Howrah traffic can be quite daunting. Going towards Shalimar or Bara Bazar? Download the motorcycle taxi booking app of BroomBoom to get you faster to the destination. BroomBoom offers great motorcycle taxi service in Howrah area at a significant affordable price yet a comfortable journey.
Frequently Asked Questions(FAQs)
How do you Book BroomBoom's Online Bike Taxi Service?
The options for booking BroomBoom's online bike taxi service are quite straightforward and
affordable. Book at the best affordable price at any time. BroomBoom's motorcycle taxi
services are fast & secure, and here's how to book a Bike Taxi in Howrah.
Download Our Cab Booking App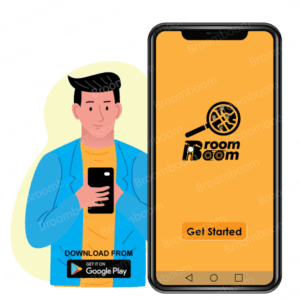 Enter Pickup & Destination Location and Select your Bike Taxi
Put in the pick-up location and the destination or just fill in your destination and turn on GPS to fill in the pick-up location. Select a bike taxi near you according to your convenience and confirm your ride.
Get confirmation of the driver and its details on your mobile phone. Now, let's BroomBoom!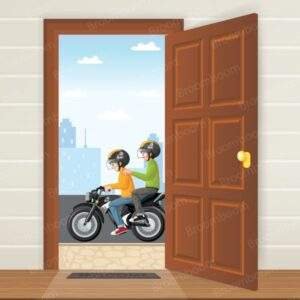 We respect your busy schedule. Want to get to work on time? Or trying to find the right motorcycle taxi to go to a friend or any family member's house? BroomBoom is a high-functioning online bike booking app with optimized load time, location enabling, with regular updates. You don't have to keep waiting in Howrah's traffic for the fastest ride. Book your favorite bike taxi service in seconds. Let's BroomBoom.