BroomBoom is India's Leading Car Rental App,  providing luxurious and Premium Car Rental in Bangalore at Best Deals!
Car Rental Packages in Bangalore
1 hr & 15 km in Bangalore
3 hr & 30 km in Bangalore
5 hr & 50 km in Bangalore
8 hr & 80 km in Bangalore
10 hr & 100 km in Bangalore
12 hr & 120 km in Bangalore
8 hr & 80 km in Bangalore
10 hr & 100 km in Bangalore
12 hr & 120 km in Bangalore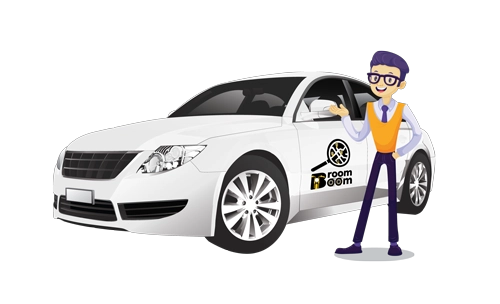 Book Car Rental in Bangalore
Bangalore, the Silicon Valley of India, has exceptional road infrastructure, and flyovers connecting to picturesque destinations like Nandi Hills and Mysore. Effortlessly book your airport car rental in Bangalore from the Outer Ring Road facilitating swift access to the Kempegowda International Airport. BroomBoom Car Rental in Bangalore provides spacious premium car rental services in Bangalore with a skilled BroomBoom Pilot, who has proper knowledge of all the roads of Bangalore. Car rental packages start from 3 hours to 24 hours. You can also rent a car in Bangalore for 2-3 Days to explore all the sights of Bangalore Palace. Pre-schedule with BroomBoomCabs and get your car rental ride confirmed within a few minutes and explore Bangalore.
Book Luxury & Premium Car Rental Nearby Bangalore
BroomBoom Cabs provides luxurious car rentals nearby in Bangalore to fulfill all types of needs, like business meetings. A variety of Car Rental options in Bangalore ranging from Luxury Sedans to premium SUVs, Spacious Travellers is available for group tours. You can even book customized BroomBoom car rental packages as per your plans. All BroomBoom cars are air-conditioned, sanitized, and cleaned regularly to provide optimal service quality. BroomBoom Premium car rental services in Bangalore is the leading car rental service in Bangalore offering the best hygienic cab ride experience with inbuilt music systems, and spacious cabs with luggage carrier at the top to provide the best cab services nearby Bangalore. You can book car rentals from the BroomBoom App. You can call BroomBoom's customer support team at +91 8240828414 for the best fares and car offerings. You can also book a car on the BroomBoom.com website.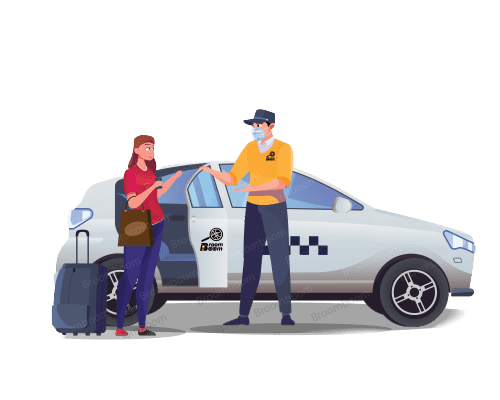 How to Book BroomBoom Car Rental ?
Book a car rental in Bangalore within a few minutes through the BroomBoomCabs App or its website or directly by giving a call at @8240828414, the car rental booking number in Bangalore. Simply follow the below-given steps after installing the BroomBoom app to Pre-schedule your car rental rides in advance to roam around the City tension-free and cashless. BroomBoom Cabs Services or Taxi Services is the Leading Fastest and Safest Premium Car Rental App in Bangalore here is the procedure to book a rental car in Bangalore.
Download BroomBoom Car Rental App
Install "BroomBoom Cabs, Leading Car Rental App in Bangalore" from the Google Play store. Complete your Registration through your mobile number or e-mail ID in just a few simple steps.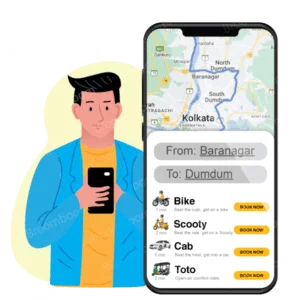 Pre-schedule Car Rentals by entering Pickup and Drop Location
Rent a car from your pickup location simply by selecting the cab rental packages for all types of cabs ranging from Prime Sedan to Prime SUV and luxurious cabs like Innova Crysta in Bangalore. Select a cab near you according to your convenience and confirm your ride.
Book Premium Car Rental Services from your Doorstep
Book in advance or Pre-schedule your car rental ride in advance with BroomBoomCabs to get 100% Confirmed Hygienic AC Cabs with skilled BroomBoomPilot to enjoy the road trips in your city.
Frequently Asked Questions(FAQs)
Car Rental In Other Popular City