Car Rentals in Chandigarh
Broomboom is West Bengal's Own fastest & safest cab and taxi service provider. We provides affordable airport cab, local taxi and outstation cab & rental car service in Chandigarh anytime, anywhere.
Car Rental Packages in Chandigarh
1 hr & 15 km in Chandigarh
3 hr & 30 km in Chandigarh
5 hr & 50 km in Chandigarh
8 hr & 80 km in Chandigarh
10 hr & 100 km in Chandigarh
12 hr & 120 km in Chandigarh
8 hr & 80 km in Chandigarh
10 hr & 100 km in Chandigarh
12 hr & 120 km in Chandigarh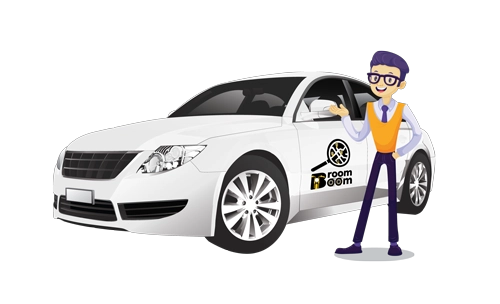 Book Car Rental in Chandigarh
Chandigarh , The City of Joy, is immersed with an eye-pleasing beauty all around. Chandigarh , is known for its culture, historical monuments and literature. In this City of Art and Literature, BroomBoom Car Rental in Chandigarh provides the best rental car services in Chandigarh with highly skilled BroomBoom Pilot, who has proper knowledge of all the roads of Chandigarh. Get all types of cabs varying from Prime Sedan to Prime SUV, Luxury Innova Crysta at the best car rental packages starting from 3 hours till 24 hours. You can also rent a car in Chandigarh for 2-3 Days also to explore all the sightseeing of Chandigarh. Pre Schedule with BroomBoomCabs and get your car rental ride confirmed within few minutes and enjoy the beauty of different places in Chandigarh and it's offbeat areas.
Book Luxury & Premium Car Rental Nearby Chandigarh
Chandigarh brings a lot of visitors from other countries or states with different purposes. BroomBoomCabs brings to all commuters luxury and premium car rentals nearby in Chandigarh to fulfill all types of needs. Enjoy the Premium Car Rental services in Chandigarh at the best car rental packages starting from 5 hours till 24 hours or 48-72 hours too. Get a professional BroomBoom Pilot having adequate knowledge and information regarding all the areas of Chandigarh, BroomBoom premium car rental services in Chandigarh is the leading car rental service in Chandigarh offering the best hygienic cab rides experience with WiFi facilities, fully sanitized and air-conditioned cabs to provide the luxurious cab ride services on the roads of Chandigarh.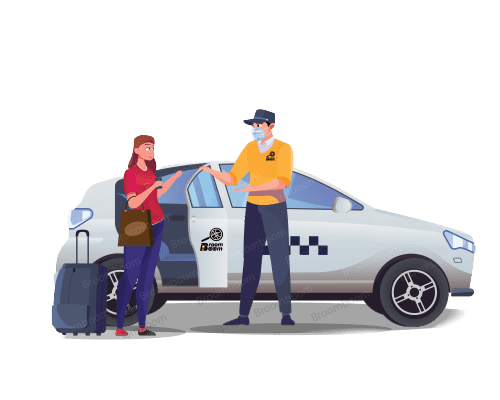 How to Book BroomBoom Car Rental ?
The options for booking Broomboom Car Rental Service are quite straightforward and affordable. Book at the best affordable price at any time. Broomboom Taxi Services and Cab Services are fast in Chandigarh, and here's how to book a cab.
Download BroomBoom Car Rental App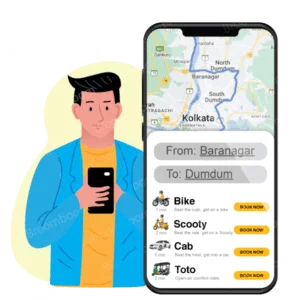 Enter Pickup & Destination Location and Select your Cab
Put in the pick-up location and the destination or just fill in your destination and turn on GPS to fill in the pick-up location. Select a cab near you according to your convenience and confirm your ride.
Get confirmation of the driver and its details on your mobile phone. Now, let's Broomboom!
Frequently Asked Questions(FAQs)
Car Rental In Other Popular City