KOLKATA AIRPORT ( CCU )
is ranked as the fifth busiest airport in India. It is one of the oldest airport in India. It is now known as "Netaji Subhas Chandra Bose International Airport". Earlier, Kolkata Airport was renowned as "CCU". So, Kolkata airport was called as "CCU" for the people of Kolkata (formerly, CalCUtta). Kolkata Airport, is located approximately, 17 km in the City centre. It is located in the heart of the city of joy and is the only largest aviation hub for eastern and north-eastern India. Both domestic and international fights or airlines take off from the airport. This airport has non-stop passenger flights scheduled to 59 destinations in 10 countries and currently, it has around 45 domestic flights and close to 16 international airlines.
Kolkata Airport Terminals (CCU):
The Kolkata International Airport has a total of about three terminal buildings. There are a total of three boarding gates at the Kolkata airport. Terminal 1 is the domestic terminal that takes care of domestic flights arriving and leaving the airport. It was expanded in the year 2009 to cater to the increasing demand of the travellers. Whereas, Terminal 2 on the other hand, is very huge and offers better services to the passengers. Terminal 2 updates regarding the international flights as well as some domestic flights that take off or drop to and for from the kolkata airport.
CCU AIRPORT
The airport code for Kolkata is 'CCU'. It means 'Citizen of Calcutta' and was named as such because of the immense number of people who commute through it daily. The official name which was replaced by 'Netaji Subhash Chandra Bose International Airport' is the same as that name has been in use since 2007. CCU is one of the busiest airports in India. It's a big hub for flights from Air India, IndiGo, SpiceJet, Vistara and many other airlines. Airports serving many major cities worldwide have nonstop flights to CCU. Nonstop flights serve many domestic destinations in India, including Agartala, Ahmedabad, Allahabad, Bagdogra, Bengaluru (Bangalore), Bhubaneswar, Chennai (Madras), Delhi, Guwahati, Hyderabad and Imphal. Nonstop flights serve international destinations like Bangkok, Bangkok-Suvarnabhumi International Airport (BKK), Dubai and Hong Kong. You can fly to these airports on airlines including AirAsia X, Air India Express, Jet Airways and Thai Airways.
HISTORY OF KOLKATA AIRPORT (CCU)
If we speak historically, then Kolkata Airport was first called Calcutta Aerodrome, since British Raj and it served as an Air Force establishment up to second world war. Kolkata, was formerly known as "CALCUTTA", so the Britishers used to call Kolkata Airport as CCU. After independence, it was renamed as Calcutta Airport, when it started having passenger services by acting as a connecting hub between Europe, South East Asia and Australia. As we know, Kolkata airport was in Dum Dum, in South 24 Paraganas, hence, got the name "Dum Dum Airport". Kolkata Airport used to provide passenger services but later on, it started providing many services with it. It has first Cargo terminal in the Country and immigration and customs for foreign travel. Finally, in 1995, Kolkata Airport was renamed as "Netaji Subhash Chandra Bose International Terminal" (CCU). The complete address of Kolkata Airport is: NSCBI Airport, Kolkata – 700052. The pincode of Kolkata Airport is 700052. Kolkata airport is also called as CCU at the present times, just because of the love of people of Calcutta. Kolkata Airport, is also known as the "Silent Airport" since there are hardly any boarding announcements as everything is very systematic there.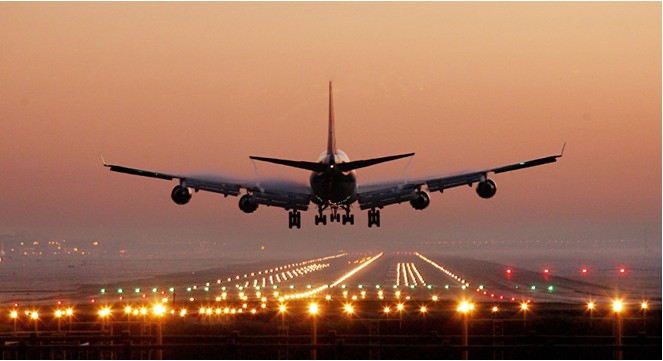 SERVICES KOLKATA AIRPORT (CCU) OFFERS
Kolkata Airport (CCU) provides all types of services required starting from recreation services to relaxing services. There are many airport zones that provides various facilities, which is required in the daily life of a common people of Kolkata. It provides various services like –
WIFI FACILITIES – CCU provides free wifi service throughout 24/7, for maintaining a proper network.
CHILD CARE ROOMS – These child care rooms are made to take care of the childs, at various points in the Kolkata Airport's Passenger Terminal, who come to the terminal with their parents.
BAGGAGE SERVICES – Baggage wrapping facilities are also available in the international departure areas and there are luggage offices in both the international terminals as well as the domestic terminals. From there one can quickly avail the complementary services and can reach from terminal 1 to terminal 2 easily .
LOUNGES – There are many lounges present in the Airport for people to take rest and spend their time by waiting for the flight arrival or flight departure, as sometimes, few airplanes gets delayed due to sudden change in weather conditions of Kolkata. You can easily check out your flight status in the flight monitors present in all of these lounges while enjoying snacks, best foods, alcoholic drinks. You can also watch TV or read newspapers or magazines to spend your time .
MEDICAL ASSISTANCE – Medical treatment is also provided at the airport. For any health issues, if needed,you can easily connect with anyone like guards, polices or ground staffs present both at the arrival and departure areas of the airport and you will be provided instant emergency support and medical help by professional doctors in the terminal.
Other than these, there are many services like ATMs, Currency Exchange, Shops, Restaurants, Duty Free Stores, Pharmacy Stores, Prayer Room, SPA, Smoking Lounge and many more. All these services are open 24 hours, hence, one can get all their emergency requirements fulfilled easily in few minutes in one of the oldest busiest airport located in Kolkata. Despite being the busiest airport terminal, it is also one of the cleanest airport. The Kolkata Airport (CCU) gets cleaned for more than 2-3 times in a day and proper precautions and measures were taken to combat with the deadly COVID-19.

Connecting the Kolkata Airport (CCU):
Kolkata Cabs/ Taxis: One can easily book an Airport Taxi or Airport Cab from Howrah Station to Dum dum Airport. Kolkata, a metropolitan city is well connected on road via Broomboom Airport Cabs or Broomboom Airport Taxi. Broomboom has a huge road network and connectivity that makes it easier for a lot of people to travel within the city to and fro from Kolkata Airport. With a single click on your mobile phone, you can quickly book a cab to the Kolkata Airport and with on time airport pickup and drop facilities, it not only monitors the status of the flights but also provides an affordable and safe ride to the airport or to your home with the help of the features implemented in the Broomboom App. The Airport parking charges is also very less compared to other online app cabs available in Kolkata. Broomboom Airport Cabs are considered as the best newly online airport cab app in Kolkata. It provides 24/7 services in Kolkata.
Bus: State transport buses as well as private buses are accessible from here at minimal cost. You can easily take a bus to reach Howrah Station from the CCU Airport but these bus journeys are not always comfortable, since, with you goes many bags and luggages in the Kolkata buses, whereas, with Broomboom Cabs you will get a lot of space for your luggages to carry with you comfortably, without any afraid of theft or damage.
Rail: There are two major railway stations in the city. The Howrah station is located at a distance of approximately around 16 kilometres. There are direct buses from the railway station that helps the visitors to reach the airport with ease. The other one is the Sealdah Railway Station which is at a distance of around 18 km. Easy availability of buses and taxis and airport cabs makes it possible for all to reach the airport from the railhead without any difficulty.
Bike Taxi: For a single person with few luggage on their back, it's more easy to book an online bike taxi in Kolkata with Broomboom Bike Taxi App. Bike taxis are nowadays much used vehicle for traveling. The fare is also very less compared to other modes of transport, hence, one can easily book a bike taxi from Kolkata Airport to Howrah Station or Sector V or anywhere you want.
Apart from these airport cabs, airport taxis, buses, rails, bike taxis, there are many airlines that also provides daily flights to Kolkata Airport at tickets having huge discounts. One can also book cheap flights as there are lowest air tickets prices, thus, making the air travel a best affordable option for everyone.
Frequently Asked Questions(FAQs)-
Is CCU an International Airport ?
– CCU, Kolkata Airport, is a combination of both International and domestic flights. It is both an international airport as well as domestic airport terminal.
Can I carry my own water bottle in the Kolkata Airport?
– Yes, you can carry your own water bottle along with you to the Kolkata Airport.
Can I board the flights while carrying my own water bottle?
– No, you can't board the flights with your water bottle. You can take it to the airport but can not board the flight with it.
Is there any smoking zones in Kolkata Airport ?
– Well yes, there are many smoking zones present inside the Kolkata Airport. There are also various lounges in the airport where you can smoke .
Is there any cab service available in Kolkata Airport (CCU) ?
– Broomboom provides best Airport Cab services in Kolkata at cheap prices. It is an online app cab service provider and offers huge discounts on airport rides. BOOK NOW
How can I go from Howrah Station to Kolkata Airport ?
– There are public transports like buses available in Kolkata but the best option is to book a Broomboom Cab to reach Kolkata Airport from Howrah Station or Howrah Station from Kolkata Airport comfortably on time at very cheap rates. BOOK NOW