Discover the Enchanting Durga Pujas in South Kolkata in 2023: A Pandal Hopping Extravaganza with BroomBoom Cabs
Every year, Kolkata, the City of Joy, comes alive with the vibrant and grandiose celebration of Durga Puja during the month of September-October. This year Durga Puja 2023 will commence on 20th October 2023 (Maha Sasthi) till 24th October 2023 (Bijaya Dashami)as Mahalaya is on 14th October 2023, which is the "Last Day Of Krishna Paksha". On This Day, the Eyes Of Maa Durga idols are painted, embarking on the Start Of Durga Puja's Journey.
This joyous festivity is more than just a religious event; it's a cultural extravaganza that unites the city in euphoria and merriment. One of the most fascinating aspects of Durga Puja is the resplendent Durga Pandals scattered across the city and this year 2023, it is said as per belief, that Maa Durga will be arriving and departing on earth by "Elephants", that is the symbol of "strength and good fortune", it also symbolises health and happiness and are thought to promote spiritual wellbeing in our daily lives. Among these, the Durga Pujas in South Kolkata are a quintessential part of the experience, promising an unmatched spiritual and artistic journey.
To embark on this awe-inspiring journey of pandal hopping with wonderful themes of 2023, one must plan their transportation wisely to avoid any delay. BroomBoom Cabs, a renowned car rental service in Kolkata, offers specialized Durga Puja car rental packages. With our convenient Car Rental App, exploring the exquisitely crafted pandals of South Kolkata becomes a seamless and delightful affair.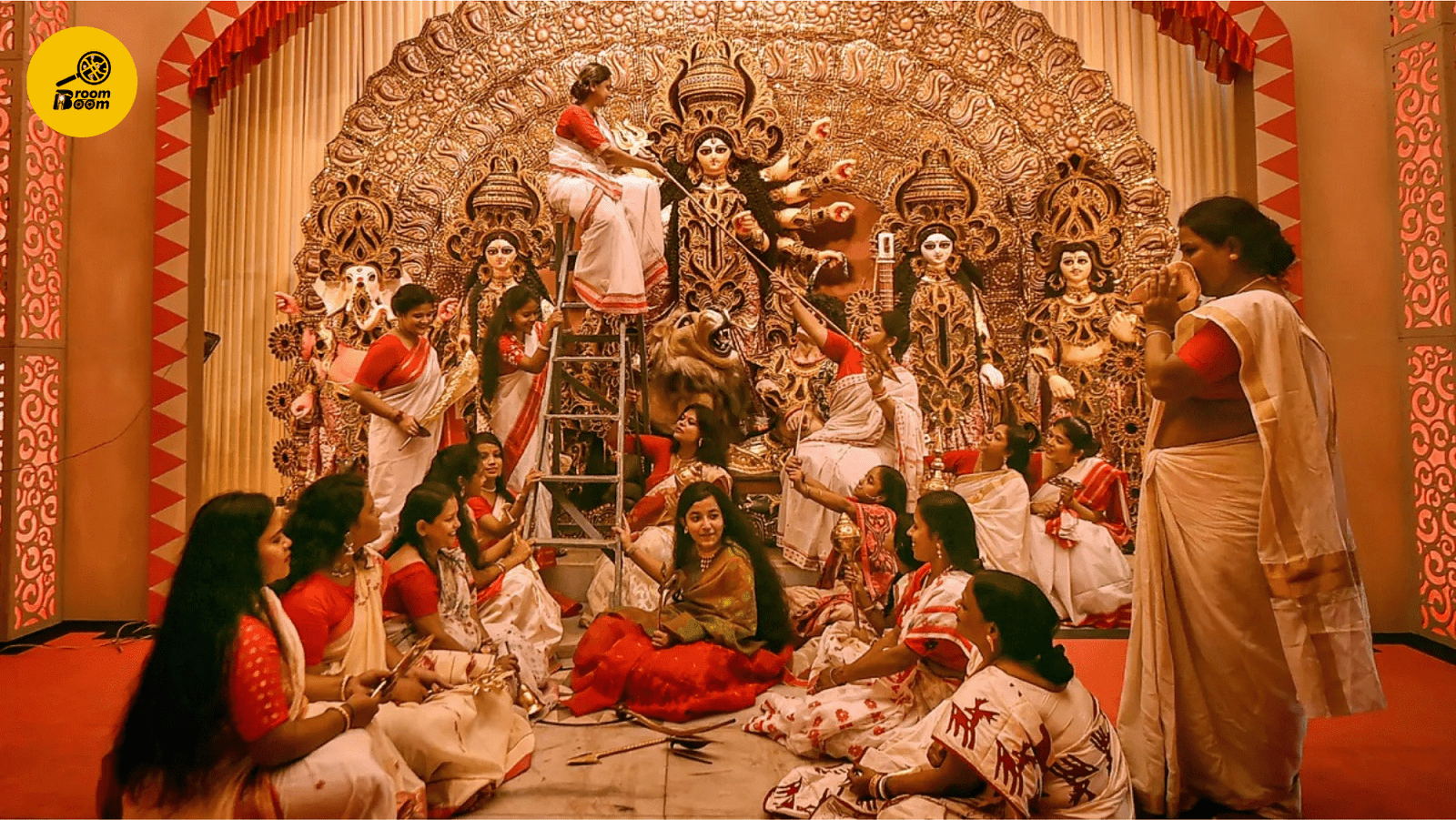 The South Kolkata Durga Pujas present an exceptional unique fusion of tradition and modernity. The pandals here are renowned for their elaborate decorations, innovative themes with meaningful messages and captivating artistry. As you weave through the bustling streets, guided by the BroomBoom Cabs, you will witness these artistic marvels that will leave you spellbound.
Durga Puja Carnival Hopping Adventure: With Your Only Travel Partner, BroomBoom Cabs – Premium Car Rental App:
Kasba Bosepukur Sarbojonin Durgotsav: Begin your journey at Kasba Bosepukur, an emblematic Durga Puja in South Kolkata. The pandal here is an artful depiction of tradition and innovation, offering a glimpse of the Hindu Goddess's Maa Durga's  strength and grace.
Tridhara Sammilani: As your BroomBoom Cab cruises to Tridhara Sammilani, prepare to be astonished by the striking blend of cultural heritage and modern creativity of India. This pandal showcases the artistic prowess of the organizers and their dedication to preserving the essence of Durga Puja.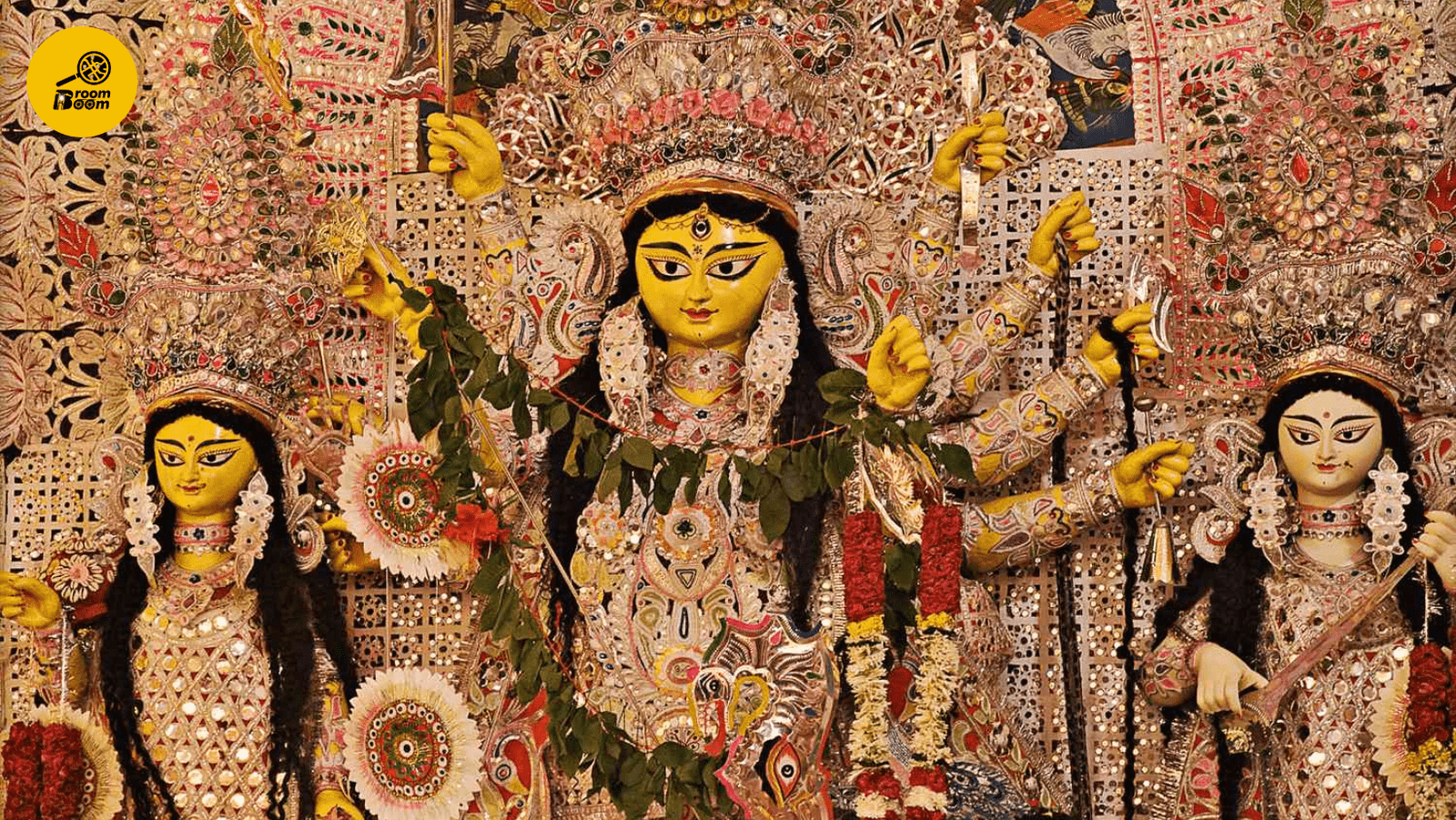 Badamtala Ashar Sangha: Next on your itinerary, is the Badamtala Ashar Sangha pandal, an epitome of artistic brilliance. The pandal's intricately designed theme transports visitors to a realm of divine beauty and spiritual tranquility.
Mudiali Club: Add on to your itinerary, The Pandal presenting the theme "somaroh" by the Great Artist, Biman Saha, creating a Pandal with NO FABRICS, all metal to visualise the Magician's artistry. Visit the club with your friends or buddies to enjoy your festival.
Singhi Park:  Singhi Park will be celebrating its 83 years this Durga Puja, 2023 with "Nakshighore Putul Raj" theme representing the ancient sculptures of Rajasthan and enjoy the visuals of famous "Rajasthan Putul Dance" here with BroomBoom Cabs.
Ekdalia Evergreen Club: BroomBoom Cabs will take you to visit the famous Jain Temple of Ancient India and Maharashtra here in Kolkata, representing the rich cultural heritages of India in the City of Joy.
Babubagan Sarbojanin: Let's hop to the "Museum of Jodhpur" this year, 2023 in premium BroomBoom car rentals to have the visual sight of the Ancient Heritages of India. This Club is also well known for its "Dashami Sindoor Khela", that starts on the 10th Day, Dashami of Durga Puja at 10:00 a.m in the Morning from Women of all the places of West Bengal and even some foreigners ladies also visit this Club to enjoy the Famous "Sindoor Khela" of Kolkata, West Bengal.
Chetla Argani Club: Chetla is leading the theme "That stands where" with an extraordinary model of the pandal architecture. Pre-schedule your BroomBoom Cabs in Advance, complete the advance payment procedure and confirm your schedule ride in advance with fully sanitized premium cabs and trained pilots who takes you to all the routes of Kolkata Durga Puja.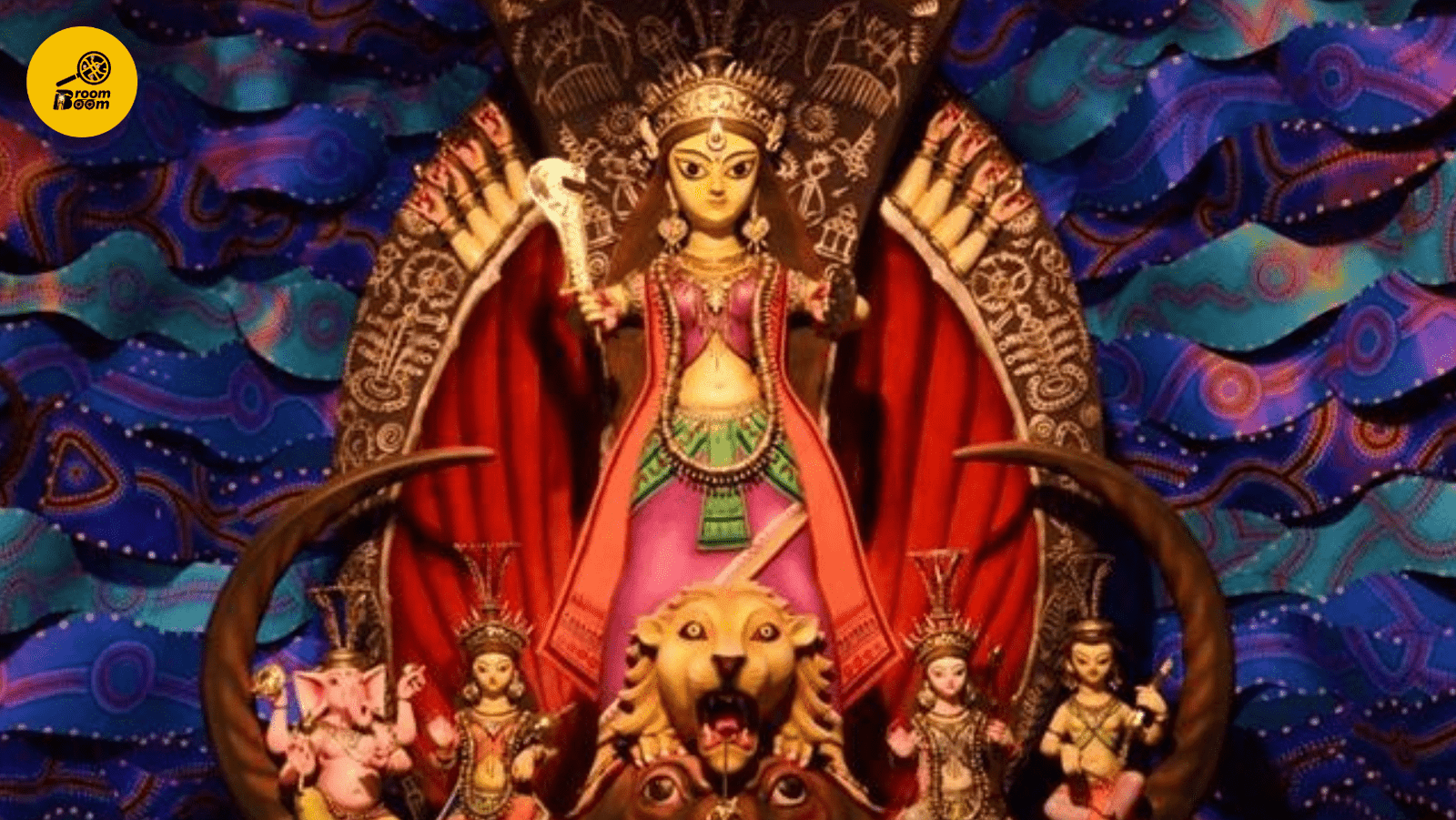 Suruchi Sangha: BroomBoom Cabs will take you to this Club with localized Pilots, which is known for their unique conceptual mandaps, and this year the Concept is "Mati (soil)", which will be disclosed during the Mahalaya.
Jodhpur Park: Add up to your itinerary this Club, where BroomBoom Cabs will take you to view "Punarjonom". The Kolkata Durga Puja 2023 theme will be "The Rebirth", where the Pandals are decorated with the different Shapes of Eyes to represent the New Birth phenomenon of Universe.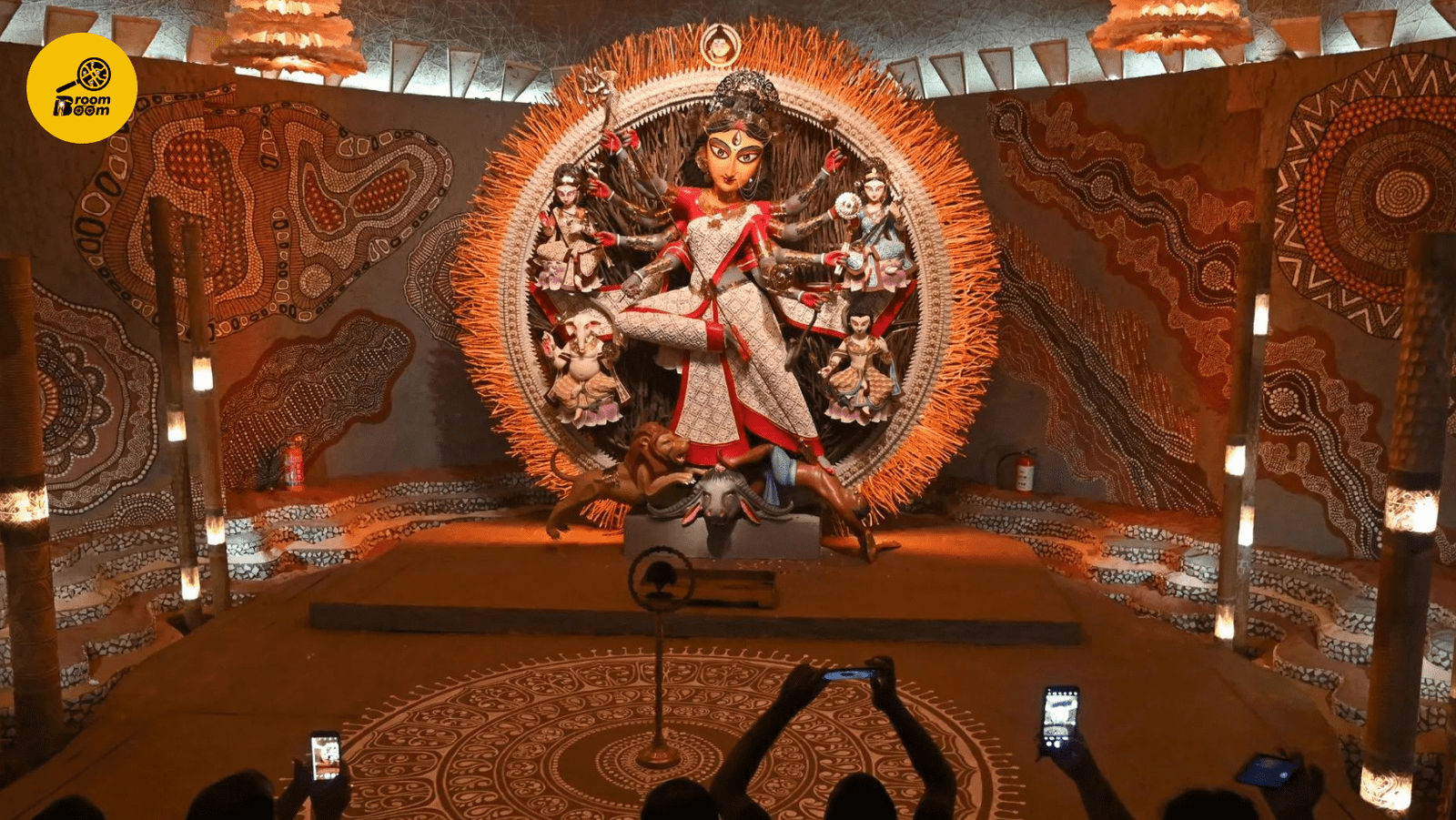 Ballygunge Cultural Association: This Club is the oldest club coming with a unique theme again this year, "Kathabali", Katha,another Panchali of the poem, presenting the literature and cultural history of Bengal.
Selimpur Pally Sarbojanin: Our car rental services will take you to see the Kolkata Durga Puja 2023 theme, "Anandodrishti", in Selimpur Pally Club with fantastic decorations of lights and pandals to make the visitors get lost in the sights of the artistic design of the Pandals and feel their soul and mind with happiness deep inside.
Deshapriya Park: Deshapriya Park is bringing "Durga Puja Art", the World's biggest public art festival. Enjoy the Preview Show 2023 of Durga Puja Art, Kolkata held between 11th to 15th October, 2023 in BroomBoom Cabs car rental services. Schedule your ride in advance and get the VIP Passes of Top Pandals of South Kolkata.
BroomBoom Cabs: Your Trusted Companion
Navigating the vibrant Durga Puja scene in South Kolkata is made effortless and enjoyable with BroomBoom Cabs premium car rental services in Kolkata, providing most comfortable rides. Their Durgotsav car rental packages are tailored to ensure a hassle-free experience, providing you the liberty to witness the magic of Kolkata Durga Puja Carnival 2023 at your own pace.
Utilize the BroomBoom Cabs car rental app to book your ride in advance (Pre-schedule) at no Extra Charges and 100% Confirmation, selecting the perfect vehicle for your pandal-hopping adventure. Our efficient and courteous BroomBoom Pilots (drivers) ensure a comfortable journey, allowing you to focus on immersing yourself in the beauty and splendor of South Kolkata's Durga Pujas.
In conclusion, South Kolkata Durga Pandals Hopping's offer an enchanting blend of tradition, art, and culture. As per the State Government rules, after Bijaya Dashami, Visarjan dates are fixed on 25th October, 26th October, 27th October, and 28th October, 2023. Feel the "Dunuchi Nach" at the beats of "Dhaak" and play "Sindoor Khela" that represents the prosperity, growth and welcome of happiness in our lives. With BroomBoom Cabs by your side, this journey becomes an extraordinary exploration, allowing you to delve deep into the heart of Durga Puja festivities. Experience the grandeur and spirituality of this annual celebration in Kolkata with BroomBoom Cabs services and create cherished memories that last a lifetime.